Accountability framework was signed with ICANN
The Internet Service Centre DOMREG at Kaunas University of Technology (KTU) signed the reporting framework with the Internet Corporation of Assigned Names and Numbers (ICANN) on 3 November 2017.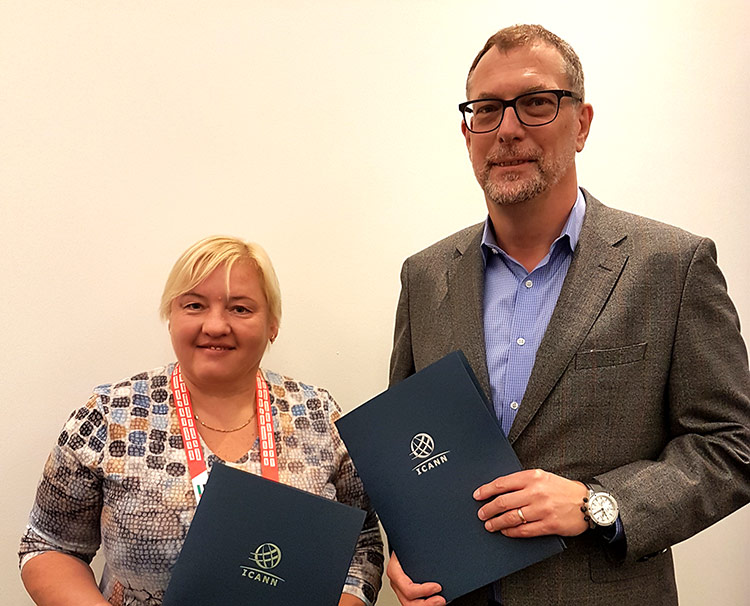 Daiva Tamulionienė, Head of DOMREG, and Göran Marby, President of ICANN
According to the Head of KTU IPC DOMREG Daiva Tamulionienė, it is a very important step in the history of the Lithuanian domain.
"It formalises a relationship with the organisation that manages the global internet. An actual administration of .lt domain is complemented by mutual rights and obligations by the signed document. Such consolidation of the status has a practical significance, because the services of the administration of .lt domain are recognised as particularly significant by the resolution of the Government of the Republic of Lithuania in 2016", – states D. Tamulionienė.
The main task of DOMREG is a continuous functioning of the domain name system and interaction with the global internet. Therefore, KTU management attaches great importance to the administration of .lt domain. It allows improving the quality of services and having a more flexible response to the market development.
Published 2017-11-07