To Reduce the Problem of Lisping – IDN Campaign and the Competition of the Most Beautiful Domain Name
Aiming to reduce the problem of lisping online, the Internet Service Centre DOMREG at Kaunas University of Technology (KTU) announces the campaign encouraging to register IDN (Internationalized Domain Names).
Until 31 March 2023, the users can create .lt domain names with specific Lithuanian letters ą, č, ę, ė, į, š, ų, ū, ž with a discount for the first year. All the registered IDN domains will participate in the competition of the most beautiful domain name.
More about IDN and competition www.gražus-vardas.lt (in Lithuanian language)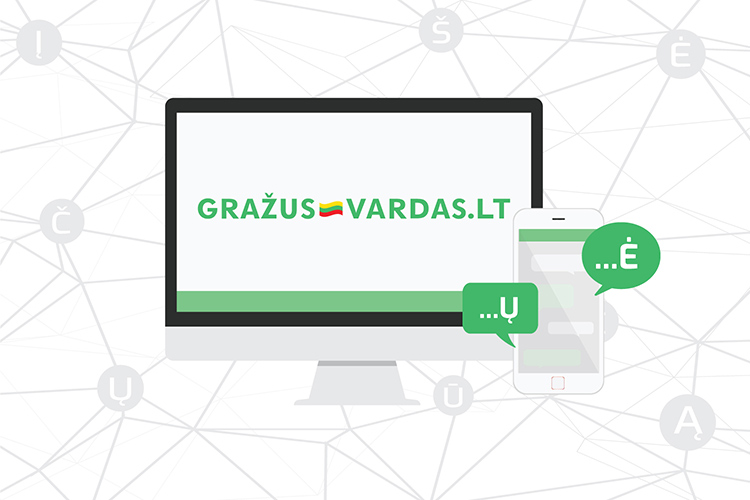 Published 2023-03-01