Be careful: scammers attack .lt domain holders again
The Internet Service Centre at Kaunas University of Technology – the registry of .lt top level domain – warns to be aware of the malicious people who try to persuade the domain holders to register the internet names in other top level domains (.com, .org, .net, etc.), even though it is not necessary.
We published information about scammers attack on .lt domain holders in December 2019. This time similar emails are sent by persons introducing themselves as representatives of "IDS Lietuva".
The emails are sent from the domain name idslietuva.net that was established only in August 2021. There is no company named "IDS Lietuva" in the Lithuanian Register of Legal Entities; therefore, it is recommended not to trust the persons who do not provide any data on their website.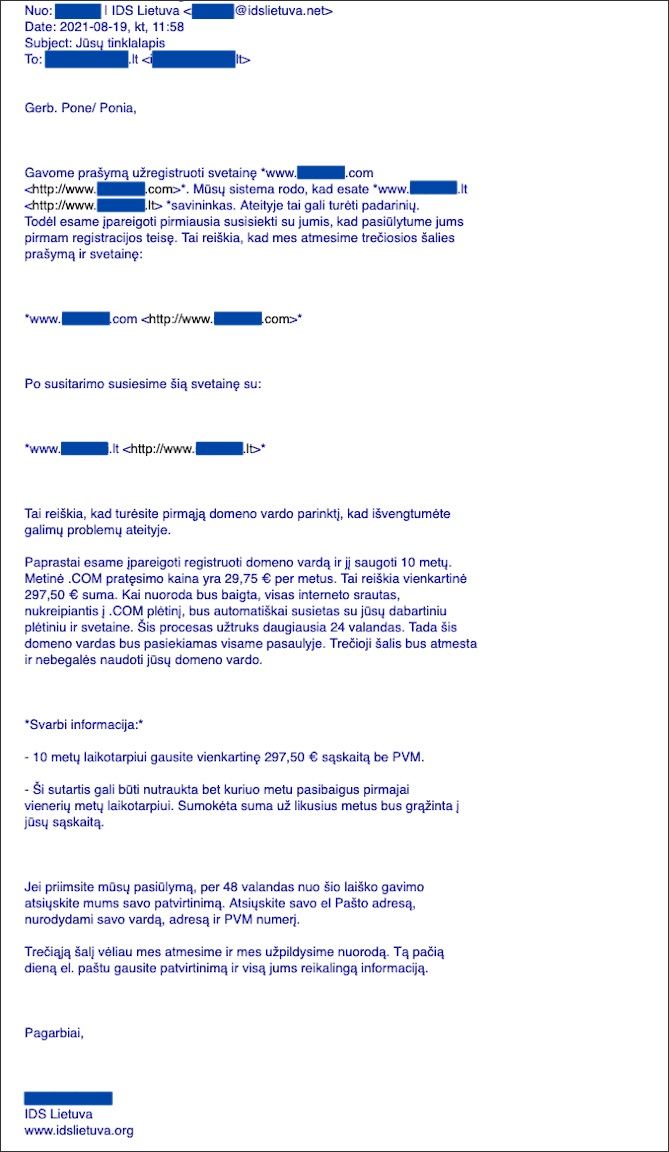 Published 2021-08-20